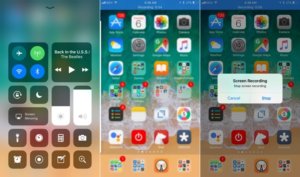 As you know the iOS 11 beta version 3 is out now and any iOS user with developer account can test it. With the new iOS 11 come brand new features exclusive to iOS 11 only. iOS 11 also has some of the best hacks in any iOS version that you can take advantage of, check out the list of top 5 iOS 11 Hacks You Must Know.
Drag Multiple Apps
Finally the new iOS version comes with the feature that lets you move the app icons from one place to another on your home screen. You have to tap and hold on the app icon till they start to giggle and then drag the apps to any location or next page if you want to. You can now drag multiple apps at once as well.
Type to Siri
Don't you hate it when you are in a crowded area and Siri cannot recognize your voice or you are in a quiet place and cannot speak loudly, Siri becomes almost useless in these scenarios but now all that will change because you have the option to type your command to Siri.