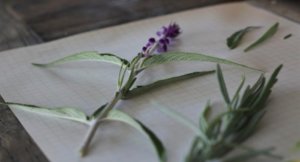 If you're one of those people who loves travelling than most of the time you must come across many exotic plants that you wished you knew something about them, or if you are someone how is studying botany and want to get you experience through discovering new species than you need these apps that we have listed below. We have created a list of plant identification apps that will help you in identifying new and unknown plant species. Here are top 5 plant identification apps.
PlantSnapp
Plantsnapp is an all in one app for plant lovers; it gives users the information regarding the plant. When users click a picture plantsnapp will show the name of the species, date and time of plantation and anything else regarding the plant. Users can also buy the plant through the app.
Like That Garden
This app helps you create your own garden by identifying a plant in front of the user and showing similar plants. Users will have to click a picture of a plant that they like and then the app will look it its database and identify the plant.
FlowerChecker
Flowerchecker helps you identify a plant by getting the information from actually certified botanist making it one of the most reliable apps in the market.
Plantifier
Plantifier identifies the plant that you're interested in by employing a team of people that searches through databases to find the exact match of the plant that you're looking at.
Lead Snap UK
This application was originally developed by the combined effort of three universities namely Columbia University, the University of Maryland and the Smithsonian Institute. This app stores thousands of images of the plants in high resolution. It can identify basically any plant or flower species in a matter of seconds.