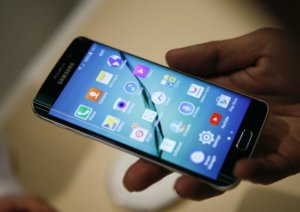 Most of us see celebrities as inspirational figures that we one day would be like. That's why most people are so obsessed with celebrities, people watch every moment of celebrity in order to mimic them or learn something from them. Today we have created a list of apps that will help you stay connected to all the celeb gossip going around so you don't have to wander onto. So without wasting any more time let's look at the top 5 celebrity apps that you must have.
Demi Lovato: Path to Fame
This is a celebrity based game, developed by a team of demi Lovato. This game allows players to sing songs based on demi Lovato themes and share them on social media. It's an adventure based game. Players can also get famous on social media through this game.
Taylor Swift
This official Taylor Swift app was not specifically launched by Taylor swift himself but this was made in collaboration with their '1989' album launch. This app allows users to listen to all the songs from Taylor's album and it houses an in build chat room that allows all the Taylor fans to chat using her lyrics and stickers.
Tidal
Tidal is a music app that is owned by many celebrities like Jay Z, Beyoncé, Rihanna, Kanye West, Nicki Minaj, Daft Punk, Jack White, Madonna, Arcade Fire, Alicia Keys, Usher, Chris Martin, Calvin Harris, deadmau5, Jason Aldean, and J. Cole. It hosts all the exclusive music of all these celebrities.
Kylie Jenner
This app gives you access to all the Kylie content that you can handle, by paying a 3$ subscription fee you can become a member of this app. Users get access to all the live streams and news regarding Kylie Jenner.
Kim Kardashian: Hollywood
This Kim Kardashian official app gives you access to all the buzz regarding Kim Kardashian so that you don't miss a thing.