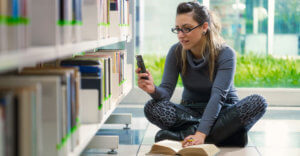 Getting into a college was a life-changing experience for those who have been through it and those who are about to then it definitely is going to be one. When we experience college like it changes and shapes our personalities from inside out, making college one of the most important time of our lives. Today we have created a list for all of those who are about to enter college or have already done so, this list is going to help fresher-men year students in all sort of ways. So without any further waiting let's look at 5 apps a college fresher must have.
Splitwise
Splitwise is a life saver when you go out with friends and have some drinks, afterward when you'll have to pay this app reminds and calculate each one of your split. It also reminds users to collect the money afterward.
TimeTune
Timetune helps you manage your week so that you can be productive to the best of your ability. It allows its users to program the things that they need to do over the week in categories so that they don't have to sort everything out.
Titanium Recorder
This app makes taking notes a walk in the park, with titanium recorder users can take notes by recording everything that is being taught in class. It also categorizes and creates titles for each class that you take.
MathWay
Mathway allows users to solve and learn complex math problems in simple steps. It gives a solution to your math problems in simple steps that are easy to understand, with mathway users can learn topics like basic algebra, pre-algebra, trigonometry, pre-calculus, linear algebra, calculus, statistics, finite math and chemical equations.
Pocket
Pocket is a must have for every student, it allows its users to save articles and videos that they do not wish to read or see the movement. Users can even read them later in offline mode.